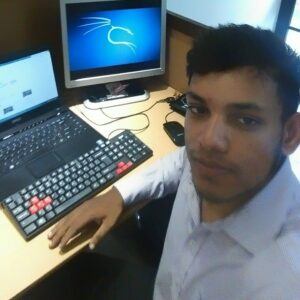 Hi everyone and welcome to Be Better Version website. 
My name is Gihan Akalanka. I'm from a small country called Sri Lanka. I'm a Personal Trainer, YouTuber & Freelancer.
My Life Changing Story!
As a kid and teenager, I had a lot of social anxiety and insecurities until I'm 23. at my age 23, I had a life-changing break up with my ex-girlfriend and I realize I must change this lifestyle and want to become the greatest version of my self! so as the first step I quit my 9.00 Am to 6.00 Pm software engineering job and start online freelancing works. that is my first biggest decision in my life. after I start freelancer I earn a small amount of money!
However, I had a lot of free time.in this free time, I hit on the gym and try to get a good looking body. I didn't want to get a body like a bodybuilder. I only want to live a healthy and happier life. also, I start to meditation. when I meditate I never got any result so I speak with a monk and he teaches me how to meditate correctly.
As humans we all need a purpose in life.so my purpose is going to unknown places in my country and try to help others as I can.
in my free time, I studied a fitness trainer diploma! that help me to maintain my body and help others to get their dream body! Also, I start another travel YouTube channel! 
Also, I go to the template and get advice from monks and I follow biggest YouTubers like aanghel, gappiya, david. They become my mentors and I try to improve my health wealth and happiness step by step. still, I'm not 100% perfect. but I'm a little bit stronger and I keep trying to become a better version of my self.
in this blog, I try to share my experience with health, wealth, and happiness! hope you'll get good information in here,
Gihan,
Founder of Be Better Version
bebetterversion.com